Invisalign® Treatment Timeline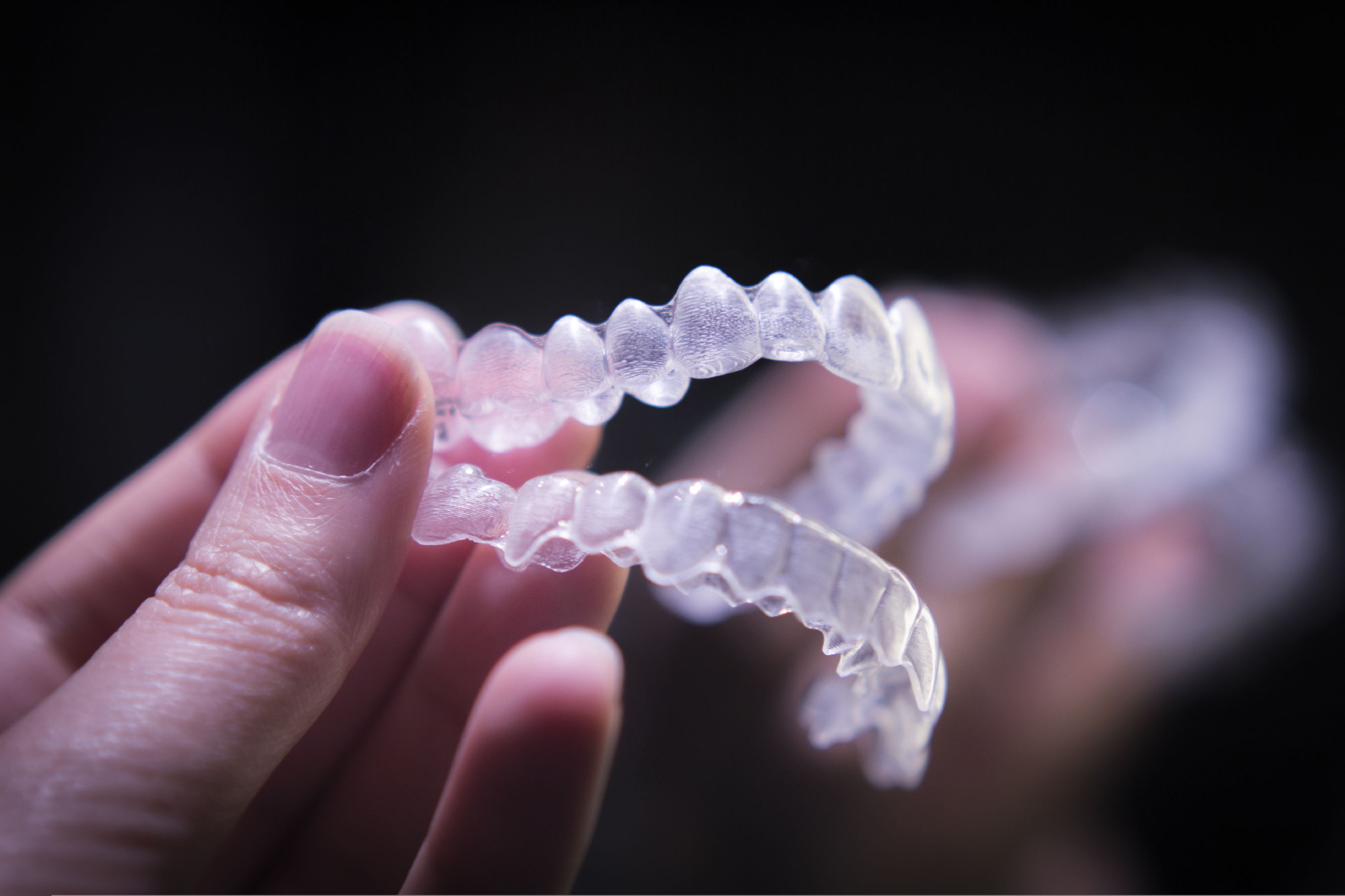 Many patients have crooked, overcrowded, or misaligned teeth. Aside from affecting the appearance of the smile, these orthodontic issues can also lead to oral health problems.
At Smile Montreal, Dr. Roni Berbari offers Invisalign® treatment, a great alternative for patients who want a more comfortable and discreet treatment. Invisalign® uses a series of clear, plastic aligners to improve the position of the teeth. Invisalign® provides results that are comparable to the results of braces, and it can usually do so in roughly the same amount of time.
Patients considering teeth straightening treatment can learn more about the Invisalign® treatment timeline at our Montreal, QC dental practice.
Consultation and Treatment Planning
Prior to starting Invisalign® treatment, patients will need to have a consultation with Dr. Berbari. At this consultation, Dr. Berbari will examine the teeth, take x-rays of the teeth and jaw, and take digital images of the mouth.
This gives Dr. Berbari a clear picture of your malocclusion problems and their severity, helping him determine if you are an ideal candidate for Invisalign® treatment.
If you are approved for treatment, we will move forward with treatment planning. Your dental images, x-rays, and dental impressions will be sent to the Invisalign® laboratory that fabricates the aligners.
Beginning Treatment
Within a few weeks of treatment planning, patients return to our office to pick up their first several sets of aligner trays. Dr. Berbari will test the aligners to be sure they fit properly, and provide detailed instructions for treatment.
After leaving this appointment, it is important that patients begin wearing their aligners right away. The Invisalign® aligners should be worn for 20 to 22 hours a day. Patients can remove the aligners when eating or brushing their teeth, but should keep them in place otherwise. Consistency is key to the success of treatment.
Progressing Through Aligners
As patients go through Invisalign® treatment, they will progress through a series of aligners. The aligners are generally switched out every two weeks. Each set of aligners fits slightly differently, so that the teeth and jaw continue to get the pressure that is needed to encourage movement.
The duration of Invisalign® treatment will vary based on each patient's needs, but on average, patients progress through 20 to 30 aligners throughout the duration of treatment.
Checkups will be scheduled approximately once every six weeks while the patient is in treatment so that any necessary adjustments can be made to the treatment plan.
Aftercare
When Invisalign® treatment is complete, patients can wear a retainer. The retainer may need to be worn full-time for a few months, but should then only be necessary while the patient sleeps. A retainer supports the jaw and teeth so that they maintain their new position.
It is important that the retainer is worn as directed so the teeth do not gradually shift back to their prior position. With proper aftercare, the results of Invisalign® treatment can last a lifetime.
Contact Us
If you want to learn more about Invisalign® treatment, and whether these clear aligners may be appropriate for your unique situation, contact us at your earliest convenience. Dr. Roni Berbari can answer any questions you may have about how you can achieve the straight, healthy teeth you desire. Call (514) 733-3933 to find the solution that is right for you.
Related to This