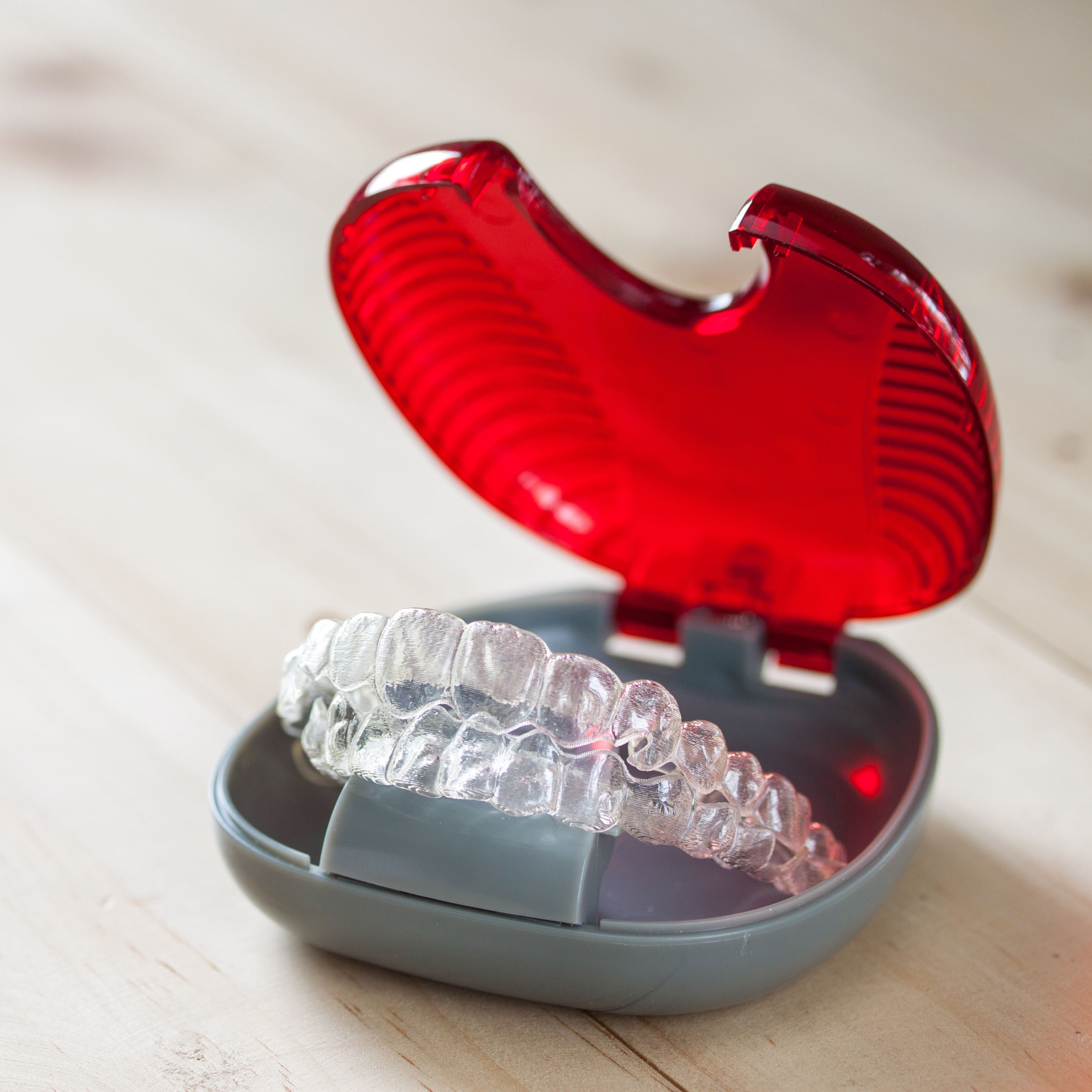 There are several types of malocclusion. An overbite is present when the upper teeth overlap too far in comparison to the lower teeth. Also referred to as a deep bite, an overbite can compromise the aesthetics of your smile. More importantly, it can place excessive pressure on certain areas of the teeth, leading to uneven wear.
In the past, conventional metal braces were the only way to address an overbite. Today, patients can choose Invisalign®, a clear and removable alternative to braces. We offer Invisalign treatment for overbites at our Montreal, QC practice. Here, we discuss how Invisalign can correct this condition, and explore the pros and cons of treatment.
What Causes an Overbite?
There are two primary types of overbites: dental and skeletal. A dental overbite is characterized by protruding front teeth, sometimes called buck teeth. A skeletal overbite is present when the upper jaw is positioned too far forward. While skeletal overbites are genetic in nature, some dental overbites may be due to early childhood habits, such as thumb-sucking, tongue-thrusting, or prolonged bottle or pacifier use.
Can Invisalign Correct Overbites?
Invisalign can correct a wide array of orthodontic issues, including overbites. It is important to note that severe or complex cases may require traditional orthodontic treatment.
However, most patients with an overbite will be eligible for Invisalign. Rather than use metal components to move the teeth, Invisalign uses a sequence of clear thermoplastic aligner trays. Patients will wear their trays for 22 hours a day, switching them out for the next set in the series every two weeks.
The subtle differences in the trays will move the teeth into their proper positions over time. In most cases, treatment can be completed in about 18 to 24 months. This estimate can vary, however, based on the unique needs and specific situation of the individual.
The Advantages of Treating Overbites with Invisalign®
Since the development of Invisalign, millions of patients worldwide have enjoyed the benefits that this system has to offer. For example, some advantages include:
Improved aesthetics: The most obvious advantage to undergoing any kind of orthodontic treatment is that you can dramatically improve the appearance of your smile.
Improved function: In addition to enhancing the cosmetics of your smile, Invisalign can also bring the teeth into a more optimal alignment. This can balance your bite and your jaw joints, making routine functions such as chewing and eating much more efficient.
Discreet treatment: Unlike metal braces, Invisalign trays are clear. In fact, they are virtually invisible. Now you can reap all the benefits of braces without any of the drawbacks.
Enhanced confidence: When your smile is looking its best, you can take on the world with confidence. Invisalign can deliver the results you desire.
Removable trays: Because Invisalign trays are removable, you can brush and floss your teeth normally; there are no metal brackets to clean around. Additionally, you will be able to eat your favorite foods while undergoing treatment. Simply remove the trays when eating or drinking, and then pop them back in when you are finished.
Learn More about Invisalign
If you have been avoiding orthodontic treatment because you do not like the idea of wearing a metal appliance, Invisalign could be the solution for you. Whether you have an overbite or another type of orthodontic problem, our doctors can help you determine the most appropriate treatment option for your situation. To schedule a consultation at our practice, contact us online or give us a call at (514) 733-3933.
Related to This