Traditional Dentures Montreal
When it is past the turning point to save your teeth, usually because of gum disease or very poor dentition, you will need to remove your teeth and replace them with a denture. When the dentures are given on the same day as extractions, it is called an immediate denture. Impression of you mouth will have to be taken approx 1 week prior to the extraction to make model of your mouth. The laboratory technician will use them to custom make your dentures. The day of the surgery, your denture will immediately be placed after the extraction. You will have to leave them in for a period of 24 hours to prevent excessive swelling that could make impossible to put back in the denture. After a 6 to 8 weeks healing period, the gums start to shrink and the denture become looser. A reline can be made at our clinic to make the denture a little tighter. After the complete healing period of around 1 year, you will have to reline them again but this time at the laboratory for a better fit or simply make new permanent denture that last between 3 to 8 years.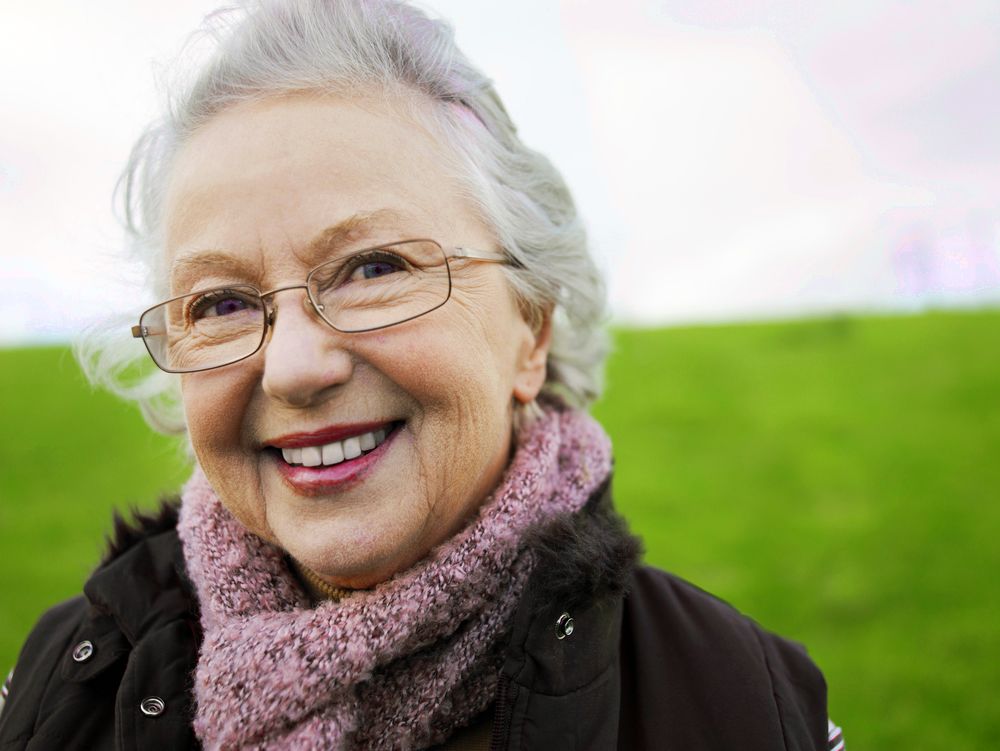 Complete Denture
If you have lost all of your teeth, a complete denture can replace all of your missing teeth. This type of denture can be made once the healing process is completed. Dr. Berbari uses higher quality materials for the acrylic and the teeth when making the denture. He will take the necessary time to follow each step carefully to give patients a superior quality product.
Impressions, measures and try-ins are needed to make denture. Overall about 6 appointments are needed. The second to last appointment is very important. You will try-in the teeth and give us your approval if you are satisfied with the look of the denture. Once we have you authorization, your denture will be sent for finalization and no other changes can be made after. The lifetime of a denture is about 3 to 8 years. After this time it can be relined or completely redone.
Overdenture
An overdenture also replaces all the teeth but uses some natural for support or anchorage. The few remaining natural teeth are filed down and covered with gold. The complete denture then sits on these teeth which makes the denture more stable.
Partial Denture
When missing teeth are not replaced, a chain reaction of problems can occur such as
Cavity
Gum Disease
Unbalanced bite (Pain in the jaw)
If you have only a few teeth, missing a good way to replace these missing teeth is a partial denture. A good partial should be made of metal and plastic. Metal claps that fit around anchored teeth give them a more stable hold. You will chew better, look better and have a healthier mouth
If you have never worn a denture, you will need an adjustment period but with time and practice, you will be able to function. Food can also gather underneath even if the denture fits properly so you may have to rinse it after each meal.
Problems with dentures
Dentures are prostheses and they can never be compared with natural teeth. There are many problems encountered with dentures. Such as eating, it takes up to 5 times longer to chew with them. They also cover the taste buds at the roof of your mouth so it makes it hard for you to enjoy food.
In some patient active gag reflex will make denture impossible to wear.
If you think that this is the cheapest solution for you budget, Think Again
The long-term cost of denture is costly:
Removing the teeth
Making Denture
Reline
Periodic remake (every 3 to 8 years.)
With time, long-term denture wearers can have the bone of their jaw recede. Eventually, their jaw can be so flat that having a stable denture becomes impossible. The nerves can even become uncovered to the surface of the bone and give you pain each time you bite down or a feeling of numbness in your chin.
In the later years, because of the shrinking jawbone, the nose gets closer to your chin and the lips collapse. This will cause you to have more wrinkles and you will look older.
Down the road, to have comfort, the only solutions you will be able to consider are implants witch cost a lot more.