Dental Bridges Restore Smiles after Tooth Loss
If you are missing one or more teeth, a dental bridge offers a trusted and effective way to restore the look and function of your smile. Dental bridges are custom-made restorations featuring artificial teeth that have been fused together. In order to meet the diverse needs of his patients, Dr. Roni Berbari offers both traditional and implant-supported dental bridges at his Montreal, Quebec, practice. Each type provides its own unique benefits, and we can explain them in detail during a personal consultation. Contact Montreal Smiles today to schedule your appointment and learn more.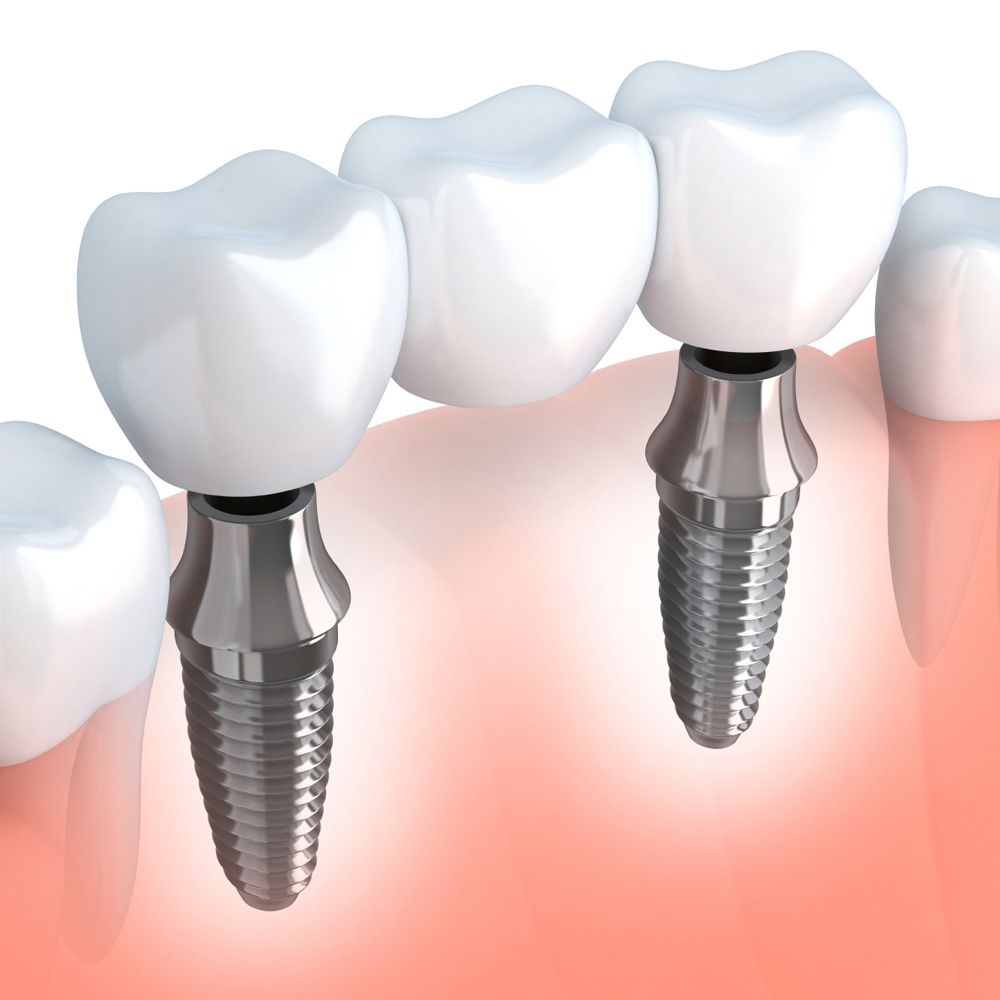 Traditional Dental Bridges
Traditional bridges are suitable for virtually anyone with healthy gums who is missing one to three consecutive teeth. This type of bridge is held in place by dental crowns placed over adjacent teeth. After first meeting with Dr. Berbari to determine if this restorative procedure is right for you, he will begin treatment by reshaping two teeth to prepare them for crowning. Next, he will take detailed impressions of your bite and send this information to an advanced dental laboratory, where your bridge will be custom-crafted from lifelike materials. Once your bridge has been fabricated, you will return to our practice to have it bonded securely in place. Bridges can immediately restore balance to your bite and restore the appearance of your smile. You should care for your dental bridge just like natural teeth, and it can last for more than a decade with proper care.
Implant-supported Bridges
Implant-supported bridges are very similar to traditional types, except these restorations are held in place by dental implants. These small metal posts are surgically placed in the jaw to act as artificial tooth roots. In order to qualify for an implant-supported bridge, you should be in good oral and overall health, and you must also have a sufficient amount of dense bone in the treatment area. After the minor surgery, dental implants will be left to heal for four to six months so that they can completely fuse with the surrounding bone. Dr. Berbari will provide a temporary bridge for you to wear during this time. After the implants have integrated with the jaw, Dr. Berbari will secure your implant-supported bridge in place to restore the strength, function, and aesthetic appeal of your smile. Your implant-supported bridge will offer unparalleled stability, allowing you to eat, speak, and smile with complete confidence again.
Benefits of Dental Bridges
In addition to filling gaps caused by tooth loss, dental bridges also prevent surrounding teeth from shifting position. Patients who receive implant-supported bridges can experience an added benefit to their oral health. After losing teeth, the surrounding area of the jawbone will begin to atrophy, or shrink. Dental implants help to return stimulation to the jaw and halt this bone atrophy. Your natural teeth will also not need to be modified with this type of bridge.
Schedule a Personal Consultation Today
Dental bridges have helped millions of patients achieve beautiful, functional smiles after tooth loss. To learn more about traditional and implant-supported bridges and discover which type is right for you, contact our practice today.