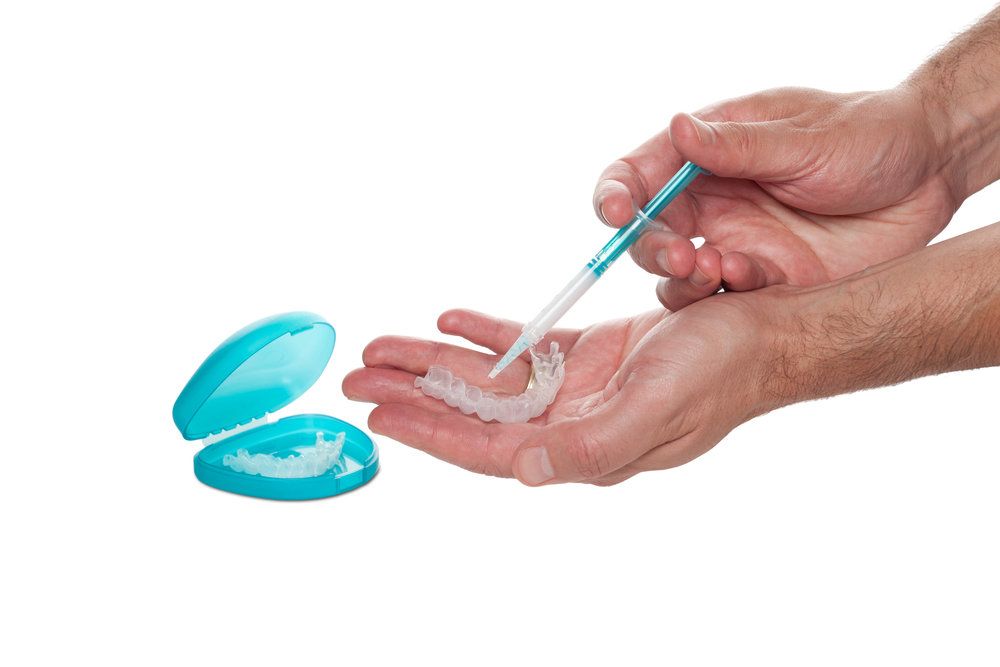 There are a number of ways you can achieve the smile of your dreams. If you have dental stains or tooth discoloration, at-home teeth whitening methods can brighten your smile and boost your confidence.
Dr. Roni Berbari in Montreal, QC, offers professional whitening services as well as cleanings, checkups, and more. If you would like to begin the teeth whitening process at home, our dental care team has some suggestions for you. We'll also point out when you should consider professional teeth whitening treatment instead.
Whitening Toothpaste
The easiest step to whitening your smile is to switch to a whitening toothpaste. Whitening toothpaste often includes peroxide and abrasives to bleach and polish your teeth. When selecting a whitening toothpaste, we recommend checking for the CDA Seal. This ensures that the product has undergone rigorous testing and is proven to provide the oral health benefits claimed by the manufacturer.
The team at Montreal Smiles can recommend some toothpastes that can help with home whitening during your visit. If you already use a whitening toothpaste, you can move on to the next suggestions, or perhaps research other toothpastes to see if there is a better one for you.
Whitening Strips
A popular option for home bleaching, whitening strips have been shown to effectively brighten your smile. Applying them is a straightforward process: they are simply left on your teeth for a designated period of time, and then you remove them. This is a daily process, and requires dedication to achieve results.
There are numerous brands and options for teeth whitening strips. One of the most popular choices is Crest 3D Whitestrips. Your local pharmacy will usually have their own brand of whitening strips that are similarly effective yet less expensive.
At-home Whitening Gel Systems
Home whitening kits can approach the level of whitening one might receive from a dentist. You've likely seen simple tray and gel whitening systems at the store, which involve exposing your teeth to a bleaching agent for a specified amount of time. The gel is usually kept in place with a reusable plastic mouthpiece.
Products like the luminous GLO device, Colgate Optic White, or Cali White Deluxe Whitening System are some examples of higher-end bleaching options. Such systems often use heat, light, and other kinds of special devices to activate the bleaching gel provided. This typically means faster and better results.
When is At-home Whitening Not the Answer?
Whitening your teeth at home is a viable option for many. Unfortunately, there are stains that cannot be removed by over-the-counter surface whitening treatment. These surface bleaching agents can help with extrinsic stains at the surface of a tooth, but they cannot treat intrinsic stains that emerge from within the tooth.
To fix deep extrinsic discoloration and intrinsic stains, professional dental care is needed. The team at Montreal Smiles can develop a teeth whitening and cosmetic dentistry plan that meets your needs.
Contact a Dentist About Teeth Whitening
If you have any questions on home whitening options, or would like to inquire about professional whitening services, feel free to call us today at (514) 612-8305. You can also contact us online to schedule an appointment.
Related to This