Dental Crowns for Front Teeth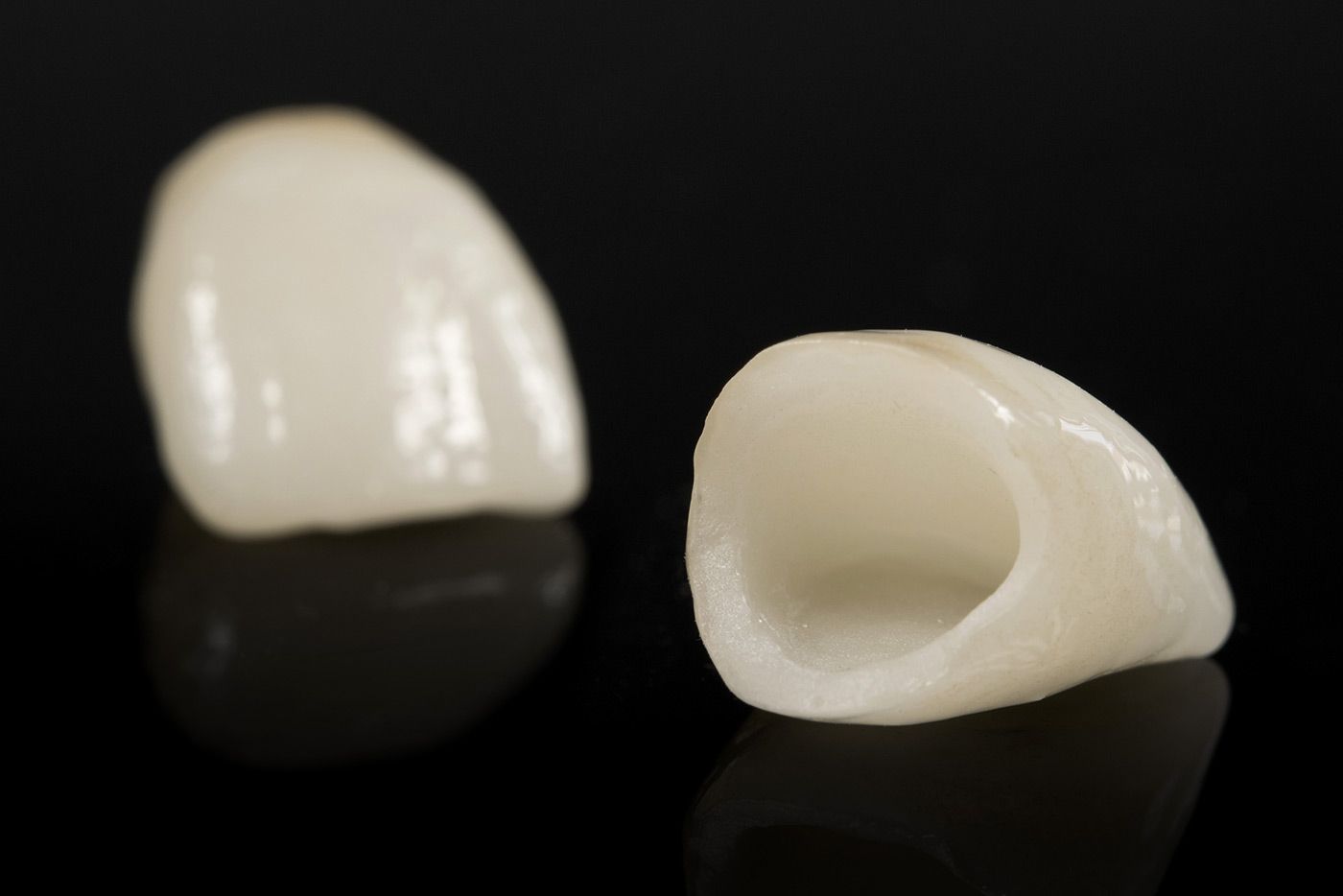 If an individual is suffering from cracked, broken, chipped, or worn teeth, they might experience functional issues where they are unable to eat, speak, and bite properly. Additionally, when front teeth are damaged, they are more noticeable and can cause an individual to be self-conscious.
At our Montreal, QC, practice, we use dental crowns as a long-term solution to restore the teeth. Our dentists ensure that the crowns match the size, shape, and color of your natural teeth to provide a beautiful, consistent look. When we use dental crowns for front teeth, they not only blend in but also reestablish functionality to enhance your quality of life.
Common Causes for Damaged Front Teeth
Front teeth can sustain damage from various sources. Some patients naturally have weaker teeth that are more susceptible to breakage, chips, or damage. Other patients develop large cavities or root canal infection. For others, wear and tear over the years from normal activities like chewing and biting can cause problems with their teeth.
Illnesses and certain medical conditions like autoimmune disorders and cancer make some people more prone to worn teeth. Additionally, some medications can impact your teeth structure. Other common sources of damage include trauma, accidents, and injuries. Regardless of the reason for dental damage, visit our Montreal, QC, office as soon as possible to seek treatment.
Why Should I Have My Teeth Restored?
When your front teeth are damaged, you may not be able to bite or chew properly, which can limit your diet and the types of food that you consume. For some patients, this could mean that they suffer from nutritional deficiencies that can negatively impact their health.
What Are Crowns?
Dental crowns are caps shaped like natural teeth that are used to cover cracks, breaks, and chips. This restoration is customized to fit in your mouth naturally and securely. With crowns, you can use them just like your own teeth to eat, speak, and bite with ease.
While there are several choices of materials available, our practice often recommends porcelain for front teeth since it has a more natural look. Porcelain is also durable and holds up well during normal activities.
How Are Crowns Placed?
During a consultation, our dentist examines your teeth, gums, and bone to determine if you are a suitable candidate for crowns. Once the doctor approves you, he gently shapes your tooth around the sides and chewing surface. This involves removing small amounts of enamel. Next, an impression or scan is taken of your tooth, which is sent to a laboratory for the customization of your crown.
The crown typically takes two to three weeks to make. Once completed, you will return to our office. The dentist checks to ensure the color, size, and shape are correct. He also guarantees that it will fit appropriately on your tooth. Once the doctor is satisfied with the crown, he will cement it into place. The crown will feel secure and blend with your natural teeth.
How Do I Maintain My Crowns?
While crowns are a long-term treatment, they may need to be replaced after 10 to 15 years. To prolong their life, you need to care for them just like your natural teeth. You should brush and floss daily for optimal oral hygiene. Regular dental check-ups also keep them looking and functioning their best for longer.
Learn More
If you are interested in learning more about dental crowns for your front teeth, schedule an appointment at our Montreal office. Please contact us online or call us at (514) 733-3933. We can provide more information about this restorative treatment.
Related to This