Treat a Jutted Tooth to Enhance Your Smile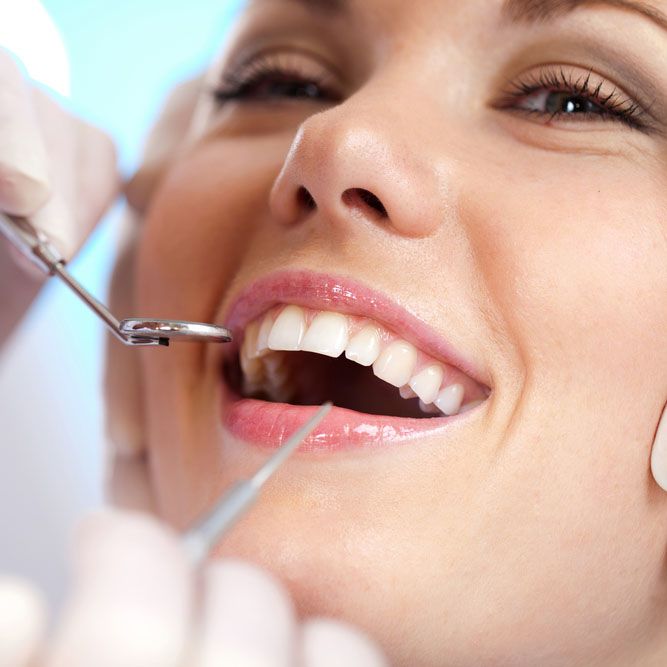 Most people work hard to maintain a smile that is healthy and attractive. Unfortunately, if even a single tooth is flawed, it can compromise the entire smile. One fairly common cosmetic blemish is a jutted tooth. A jutted tooth is one that sits out of alignment. Instead of lining up with adjacent teeth, it sticks out, making the teeth look crooked and asymmetrical. Even if all the other teeth are straight, white, and attractive, the jutted tooth is the one likely to get all the attention.
Cosmetic dentistry treatments address aesthetic flaws, such as a jutted tooth, to improve the overall appearance of the smile. At his cosmetic dentistry practice, Dr. Roni S. Berbari offers several treatments for a jutted tooth, giving his Montreal, QC patients the opportunity to improve their smile in a way that is best suited to their unique needs and desires.
Porcelain Veneers
One of the most widely performed cosmetic dentistry treatments is the placement of porcelain veneers. Porcelain veneers are popular because they address a wide range of aesthetic flaws, including a jutted tooth. Prior to porcelain veneers treatment, Dr. Berbari must prepare the teeth.
To ensure that the veneers fit property and look natural, Dr. Berbari will remove a thin layer of tooth enamel. Although the enamel that is removed is minimal, it does alter the teeth to the point that they will always need to be protected by porcelain veneers.
When the teeth have been prepared and the veneers are ready for application, they will be bonded to the facial surface of the teeth. This conceals cosmetic blemishes and leaves patients with teeth that are straight, white, and beautiful. Porcelain veneers are ideal for a jutted tooth, but they are especially appropriate when the patient has multiple flaws that they would like to address, such as discoloration, chips, or fractures.
Dental Crown
A dental crown is a restorative dentistry treatment that is commonly used to repair, strengthen, and protect a tooth that has suffered from advanced decay or serious injury. However, a dental crown is also appropriate as a cosmetic solution for a tooth with substantial aesthetic flaws.
During dental crown treatment, the affected tooth is completely reshaped and all compromised tooth structure is removed. The dental crown is then placed over the tooth, like a small cap, where it is bonded into place. The crown surrounds the tooth on all sides to drastically improve its appearance.
A dental crown makes the tooth look straighter and whiter, while maintaining the natural appearance of the smile. A dental crown is an option for any patient with a jutted tooth, but it is an especially good choice for patients who have any degree of decay in the tooth.
Invisalign®
Invisalign® is a cosmetic teeth straightening treatment that is an alternative to traditional braces. Invisalign® treatment typically takes around 12 months. During this timeframe, patients advance through a series of clear, plastic aligners. Aside from being a more attractive option than metal braces, Invisalign® aligners are more comfortable and convenient. They are completely free of potentially irritating wires, brackets, and metal, and can be removed so that a patient can eat more comfortably and brush and floss the teeth more easily.
When Invisalign® treatment is complete, patients will have straighter, healthier, and more attractive teeth. Although Invisalign® treatment does take a lot longer than porcelain veneers or dental crowns, it is a great option for patients who have other alignment issues that have led to the jutted tooth.
Contact Us
If your smile has been compromised by a jutted tooth, contact us at your earliest convenience to learn more about our cosmetic dentistry services. Dr. Roni S. Berbari will be happy to discuss your dental needs and offer an appropriate treatment plan. We look forward to working with you to create a smile that is healthy and attractive.
Related to This