Teeth Whitening Side Effects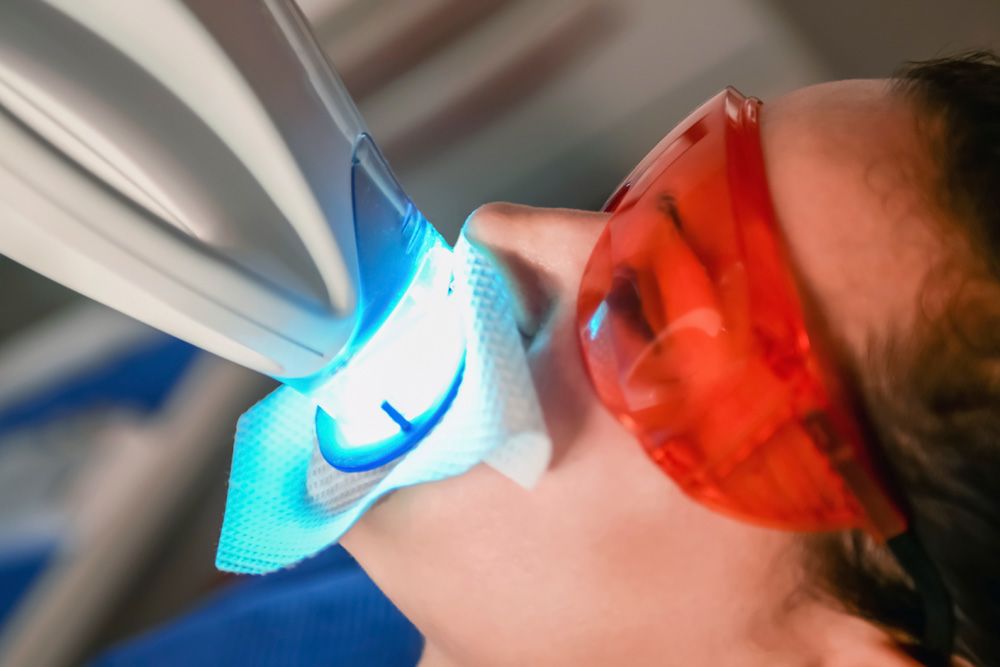 Most people want their smile to be beautiful, and one of the most noticeable features of a beautiful smile is bright, white teeth. Unfortunately, even the healthiest teeth tend to become dull over time. Gradual discoloration, combined with the occasional surface stain, can leave any smile looking less than perfect.
Professional teeth whitening eliminates surface stains and brightens the teeth, leaving the smile looking remarkably whiter. The effectiveness and safety of professional teeth whitening has made it one of the most popular types of cosmetic dentistry treatment. Although many people are eager to brighten their smile, it is common to have concerns about how the teeth will feel afterwards.
Cosmetic dentist Roni S. Berbari is happy to discuss teeth whitening side effects with his Montreal, QC patients, and help them determine whether they are ideal candidates for this procedure.
Side Effects
One of the many benefits of teeth whitening treatment is that side effects are minimal. Most patients undergo treatment without experiencing any side effects at all. For those who do experience side effects, there is one that is commonly reported, and that is increased tooth sensitivity.
Teeth whitening is achieved by applying a powerful bleaching material to the surface of the teeth. A special light or laser is then used to activate bleaching agents so that the teeth will be left brighter and whiter. Aside from whitening the teeth, these bleaching agents also soak through tooth enamel. This can leave the inner, sensitive layers of the teeth exposed. As a result, some patients will notice an increase in tooth sensitivity. This may result in any of the following:
Heightened sensitivity to foods that are hot or cold
Enhanced response to aggressive tooth brushing
Occasional sharp, shooting pain
For patients who do experience tooth sensitivity following teeth whitening, rest assured that this is just a minor and temporary side effect. Most patients are free of any sensitive sensations within a week of teeth whitening treatment.
Minimizing Sensitivity
Although tooth sensitivity should be short-lived after teeth whitening treatment, it is important to have some useful tips for minimizing sensitivity and discomfort, such as:
Consider using a toothpaste designed for sensitive teeth
Brush with a soft-bristled toothbrush, using gentle pressure
Avoid foods and beverages that are extreme in temperature
Use an over-the-counter pain medication as needed
Teeth Whitening Complications
Occasionally, a patient may experience more severe side effects following teeth whitening treatment. Side effects such as gum irritation or damage to the soft tissues of the mouth are considered teeth whitening complications. These complications are rare in patients who undergo professional teeth whitening treatment.
However, individuals who opt to use over-the-counter teeth whitening treatment run the risk of soft tissue damage. These complications are primarily associated with ill-fitting whitening trays, misapplication, or misuse of the teeth whitening products.
Schedule an Appointment
If you are interested in safe treatment, effective whitening results, and minimal side effects, there is no better option than professional teeth whitening treatment. To learn more about the three methods of teeth whitening offered by Dr. Roni S. Berbari, schedule an appointment at your earliest convenience.
Related to This