Smile On and On: Porcelain Veneers Aftercare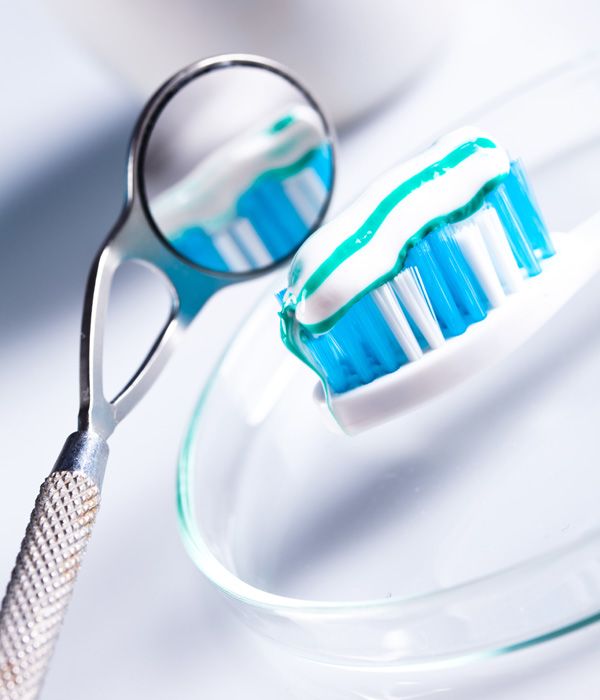 Porcelain veneers are among the most natural-looking yet transformative of all cosmetic dentistry procedures. Although teeth treated with porcelain veneers are virtually indistinguishable from natural, untreated teeth, the most dramatic smile makeovers are generally those built on a foundation of beautifully crafted, fully customized veneers. When placed by a true dental artist such as Dr. Roni Berbari, porcelain veneers may well be the most aesthetically pleasing treatment option in dentistry.
Although Dr. Berbari provides porcelain veneers of the most surpassing standard, crafted from materials of only the highest quality, the longevity of a patient's veneers depends largely on how well he or she cares for them after they have been placed. High-quality porcelain veneers represent a significant investment on the part of the patient, and Dr. Berbari wants this investment to pay off in the form of many years of beautiful smiles. This is why he carefully explains porcelain veneers aftercare in detail during consultations at his Montreal, QC cosmetic dentistry practice. He wants his patients to understand precisely what is involved in protecting their investment before they commit to having porcelain veneers custom-crafted and placed.
Are you interested in porcelain veneers? If so, we invite you to schedule your initial consultation with Dr. Roni Berbari at Montreal Smiles today.
How Do You Care for Porcelain Veneers?
Before you commit to undergoing porcelain veneer treatment, you should understand two very important things:
Dr. Berbari must remove a thin layer of enamel to prepare your teeth for the placement of your porcelain veneers. This is necessary to accommodate the width of the veneers so that your teeth don't appear unnaturally bulky, as well as to create a suitable bonding surface. As a result, you will always have to wear veneers.
Eventually, your porcelain veneers will require replacement, even if you take good care of them. The average veneer lasts about 10 years - with proper care.
Before he places your veneers, Dr. Berbari will discuss your aftercare instructions with you in detail. These instructions will include information on:
Brushing your teeth: Use very gentle force and a soft-bristle toothbrush to brush your teeth after every meal, at least twice a day. If you use too much force, you could cause one of your veneers to become dislodged. Be equally careful with your floss.
What you should avoid chewing: You will be advised to avoid chewing on hard, sticky, and chewy foods, as well as foods such as popcorn. You will also be warned not to chew on anything that isn't a food, including pen caps and fingernails.
Visiting our office regularly for professional cleanings: Gum disease is the number one cause of tooth loss among adults, and visiting the dentist twice a year for professional cleanings is essential to maintaining good gum health. The last thing you want is to lose a tooth, especially one fitted with a custom veneer.
Lifestyle habits to avoid: Your veneers are highly stain resistant, but your natural teeth are not, so if you want to keep your smile uniformly white, it is best to avoid staining agents such as tea, coffee, red wine, and tobacco. Speaking of tobacco, smoking is harmful to your oral and overall health as it is, but is especially harmful to your veneers and the bonding material that holds them in place.
Learn More about Porcelain Veneers Aftercare
To learn more about porcelain veneers aftercare, please contact Montreal Smiles today.
Related to This