Dental Care Tips and Treatments for Seniors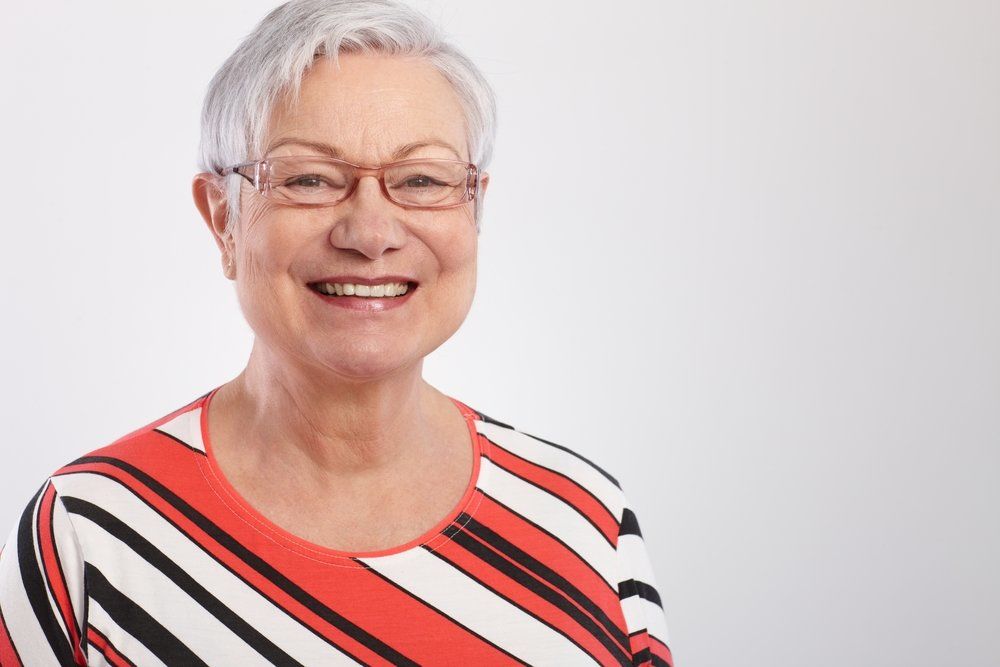 Seniors are especially vulnerable to dental damage and other oral health issues. Restorative dentistry treatments can address years of dental damage to reveal a rejuvenated, youthful smile. By practicing proper dental care and seeking treatment, you can enjoy a healthy, beautiful smile in your senior years. Montreal cosmetic dentist Roni S. Berbari offers these dental care tips and treatments for senior patients to help you keep your oral health on track.
Senior Dental Care Tips
Practicing proper dental care is the key to preventing many oral health problems, like gum disease, tooth decay, and tooth loss. However, despite a lifetime of practicing good dental care, seniors may still develop oral health issues as a result of general wear and the aging process. Senior patients can help protect oral health by following these dental care tips:
Floss daily: Flossing daily is one of the most effective ways to prevent gum disease, one of the leading oral health issues amongst seniors, and reduces the risk of tooth decay between the teeth. When flossing, be sure to sweep the floss along each side of each tooth and well along the gum line.
Brush in the morning and before bed: The teeth should be brushed at least twice a day, once in the morning (preferably after breakfast) and once in the evening, generally before bed. Brushing helps remove food, plaque, and bacteria, which can lead to tooth decay and gum disease. When brushing, brush for a full two minutes using short strokes and be sure to cover all surfaces. You should also change your toothbrush once every three months for effective brushing.
Use an antiseptic mouthwash: Rinsing with an antiseptic mouthwash after brushing and flossing helps further reduce the risk of gum disease by killing excess bacteria in the mouth.
See your dentist for regular check-ups and cleanings: Regular check-ups and dental cleanings should be performed at least once every six months and are key for catching dental damage or other oral health issues early.
See your dentist if you suspect an oral health issue: If you suspect an oral health issue before your next regular exam, it's important to seek treatment as soon as possible. Waiting can lead to more serious dental damage or oral health issues in the future.
Denture care: If you wear dentures, you should still practice good oral hygiene. Denture wearers should brush their gums and clean their mouths with a soft-bristled toothbrush and toothpaste to remove bacteria and keep the gums healthy. However, the dentures should be cleaned with denture cleaner because toothpaste may be too abrasive.
Dental Treatments for Seniors
The aging process can take a toll on our teeth, even with proper dental care. Fortunately, there are many restorative and cosmetic dentistry treatments that can repair damage, improve dental function, and rejuvenate the smile. Popular treatments for seniors include:
Professional teeth whitening: Teeth whitening can improve the look of yellowed, discolored teeth
Tooth-colored fillings: Tooth-colored fillings can be used to replace old metal fillings or repair untreated fillings for a flawless finish.
Porcelain veneers: Dental flaws, like misshaped teeth, chips, or gaps, can be corrected with porcelain veneers.
Dental crowns: Dental crowns can restore the appearance and function of severely damaged teeth
Dental implants: Missing teeth may be permanently replaced with dental implants.
Schedule a Consultation
For more information about dental care for seniors or to schedule a consultation, we welcome you to contact Dr. Berbari today.
Related to This